There is a big trend in the beauty industry of using makeup to serve as skincare. However, with so many products that promise to do just that, it can be hard to determine which ones work. In this blog post, we're going to take a look at some of the best makeup products that also provide skincare benefits. We'll discuss what makes these products unique and how they can benefit your skin. So, whether you are looking for a new foundation that will keep your skin hydrated all day long or blush with anti-aging properties, read on for our top recommendations!
Makeup products with incredible skincare benefits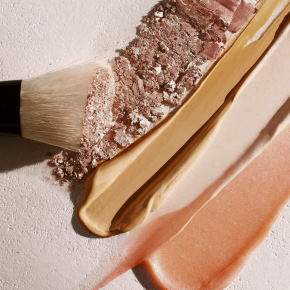 Have you ever wondered whether your makeup is doing more harm than good? Using the right products, your makeup can benefit your skin! There are many cosmetics on the market that double as skincare. Here are some of the benefits of using makeup with skincare properties:
It can help to protect your skin from environmental damage.
It can help to keep your skin hydrated and nourished.
It can help to reduce the appearance of fine lines and wrinkles.
So, if you're looking for a way to take better care of your skin, consider investing in some makeup with skincare properties! Your skin will thank you for it!
Makeup-skincare hybrids to add to your routine
Do you ever wonder why your makeup doesn't look as good as it did when you first applied it? Or why your skin feels dry and irritated after a long day of wearing foundation? If you're not using makeup-skincare hybrids, that might be why.
Makeup-skincare hybrids are becoming increasingly popular for their ability to provide the benefits of both makeup and skincare products. By incorporating these types of products into your routine, you can improve the overall health of your skin while still achieving a flawless makeup look.
Some of our favorite makeup-skincare hybrids include: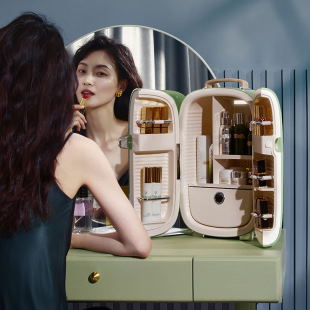 BB Creams: BB creams are tinted moisturizers that offer lightweight coverage while still providing hydration and SPF protection.
Foundations: Many modern foundations now contain skincare ingredients that help improve your skin's appearance over time.
Concealers: Concealers are another product that can offer both coverage and skincare benefits. Look for concealers that contain hydrating ingredients like hyaluronic acid or glycerin.
If you're looking to add some makeup-skincare hybrids to your routine, check out our list of favorites! You'll be sure to find something that works for you and your specific skin needs. Trust us, your skin will thank you for it!