There's something about stripes that screams "stylish." Maybe it's their classic look or the way they can be dressed up or down, but whatever it is, stripes are a key piece in any fashion-savvy person's wardrobe. If you're not sure how to wear them yourself, don't worry! This post will show you few stylish ways to rock stripes. Keep reading for some outfit inspiration!
Striped shirt outfit ideas for women
A striped shirt is a versatile wardrobe staple that can be dressed up or down for any occasion. Here are some tips on how to wear stripes for a stylish look:
Pair your striped shirt with denim jeans and sneakers for a casual, everyday look.
Layer a striped tee over a button-down shirt and add chinos or dress pants for a more dressed-up outfit.
Wear stripes from head to toe by pairing a striped top with matching pants or a skirt. Finally, add heels or flats to complete the look.
With these tips, you'll be able to rock stripes no matter the occasion! Experiment with different colors, prints, and styles of stripes to find what works best for you. And don't be afraid to mix and match different pieces in your wardrobe to create unique and stylish looks. After all, fashion is all about having fun and expressing your style!
How to wear striped shirts and striped pants
This is a great way to add visual interest to your outfit without going overboard. Plus, it's a great way to show off your sense of style! Pairing stripes with stripes can be tricky, but as long as you keep the proportions in mind, you'll be sure to look chic and stylish. Here are some tips to help you pull off this trend: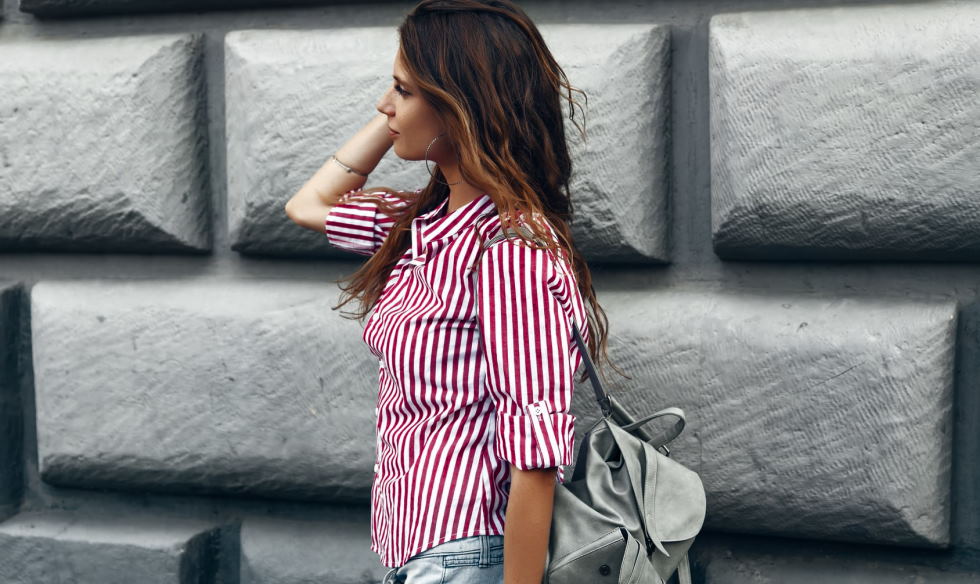 Stick to a similar color palette for both the shirt and pants. This will help create a cohesive look.
If you're wearing horizontal stripes on your top, opt for vertical stripes on your bottom (and vice versa). This will help balance out the look.
Don't be afraid to mix and match different sizes of stripes. This adds some visual interest and can make the look more fun and playful.
This may seem like a styling no-no, but it can look quite chic if you do it right. To avoid looking like a clown, make sure the stripes on your shirt and pants are different sizes. For example, pair a thin-striped shirt with wide-leg trousers with a thick stripe. And don't forget to add a few other pieces to break up the stripes, such as a solid blazer or scarf. With this outfit, you'll be sure to turn heads—in a good way!
Wearing stripes from head-to-toe is a bold move, but it can pay off. So go ahead and give it a try! You might surprise yourself with how much you like the look.