There's no question that geometric makeup is having a moment. The sharp, angular shaping and bright colors make for a striking look that can be dressed up or down. If you're looking to try out this trend, here are a few tips to help you get started.
Use bold shades like red, blue, and yellow to create the shapes, and start with a simple design like a line or triangle. Once you've got the basics down, you can add more complex designs. However, keep in mind that less is more when it comes to geometric makeup – too much detail can overwhelm your face. So go ahead and experiment with some different looks – you might love this trendy style!
Geometric makeup inspiration
When it comes to makeup, there are endless possibilities. Of course, you can go for a natural look or glam it up. But if you're looking for something a little different, why not try out a geometric look?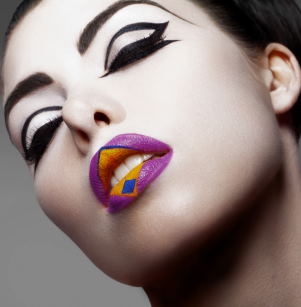 To make your eyes pop, try a geometric makeup look. This style is all about playing with shapes and colors to create a bold, dramatic effect. To achieve this look, start by applying a light base all over your face. Then, use a dark shade of eye shadow to create a winged shape along your lash line. Next, fill in the rest of your lid with a lighter shade of shadow. Finally, add some liner and mascara for extra definition. For the finishing touch, apply bright lipstick or gloss.
Geometric makeup is all about playing with shapes and lines. It can be as simple as adding a winged liner, or you can go all out with intricate designs. Either way, it's sure to turn heads.
Not sure where to start? We've put together some tutorials to help you get the perfect geometric look. So grab your makeup bag, and let's get started!
Adding a winged liner is great to start when creating a geometric look. This tutorial will show you how to create a winged liner that is both dramatic and elegant.
Once you've mastered the winged liner, it's time to start playing with different shapes. This tutorial will show you how to create various looks, from simple designs to more complex ones.
With these tutorials in hand, you're ready to create a geometric look that will turn heads. So have fun experimenting, and don't be afraid to think outside the box!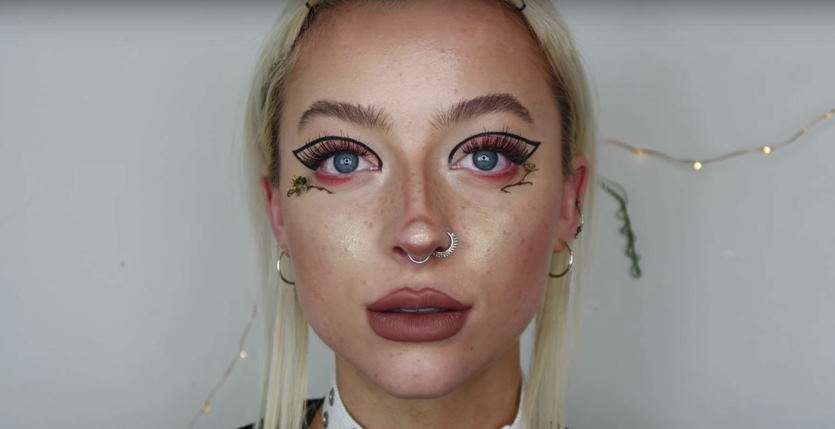 Rainbow geometric eye makeup tutorial
I'm going to show you how to create a rainbow geometric eye makeup looks perfect for summer. This look is bright, fun, and easy to recreate at home.
To start, you will need a few supplies. First, you will need eyeshadow in various colors, black eyeliner, mascara, and false eyelashes (optional). I like to use brightly colored eyeshadows when creating this look, but you can use any color.
Start by applying a light eyeshadow color all over your lid. Then, using a slightly darker shade, apply color to the crease of your eye. Next, take the darkest shade and apply it along your lower lash line. Using a small brush, blend the colors.
Next, it's time to create the geometric shapes. Using a black eyeliner, draw a triangle in the center of your lid. Then, fill in the triangle with eyeshadow. I like to use a bright color for this step, but you can use any color you like.
Repeat this step on the other side of your lid. Then, using a smaller brush, add another layer of eyeshadow over the top of the triangles. This will help to intensify the colors and make them pop.
Finish off the look by applying mascara and false eyelashes (optional). And that's it! You've now created a fun, and colorful rainbow geometric eye makeup looks perfect for summertime festivities.